When you want to vote, who ya gonna call?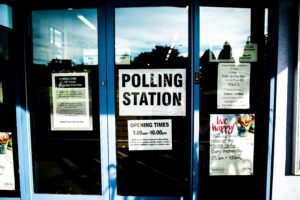 According to reddit, it's Jimmy John's. In the posting, a Jimmy John's worker in the New Orleans area wanted desperately to vote but they would not get off work in time. Thus, the worker requested a delivery order be sent to their polling station. A generous reddit user, Turk_TurkletonMD, obligated their request.
In the reddit thread, a spirited discussion regarding whether employers should be required to give employees time off to vote ensued. Inevitably, the important question of which Jimmy John's sandwich performed its patriotic duty was asked. Apparently, the Italian Night Club answered the call.